Build a Stunning Portfolio Website.
Portfolial makes it easier and quicker to make a portfolio website that stands out from the crowd.
The easiest way to make a portfolio.
Whether you want something to send to potential clients, attach to job applications or are just looking for a place to keep all your work Portfolial has all the features you need to take your career to the next level.
Key Features
It's quick to get started with Portfolial but it's also packed with features to help you take things to the next level.
Features • Import
Import anything.
Our intelligent import system will extract details from your work to help set up your portfolio. If your work is regularly published in the same place Portfolial can even import it automatically so you don't need to update your site manually.
Read More →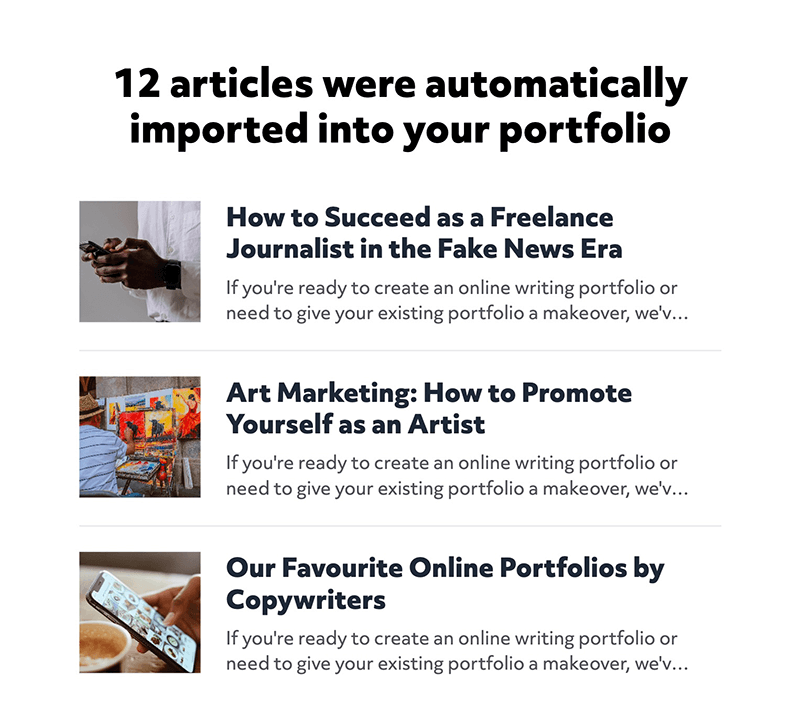 Features • Grow
Grow your following.
Add a subscribe form to your portfolio site to allow your followers to get email updates when you publish new pieces of work on your site.
Read More →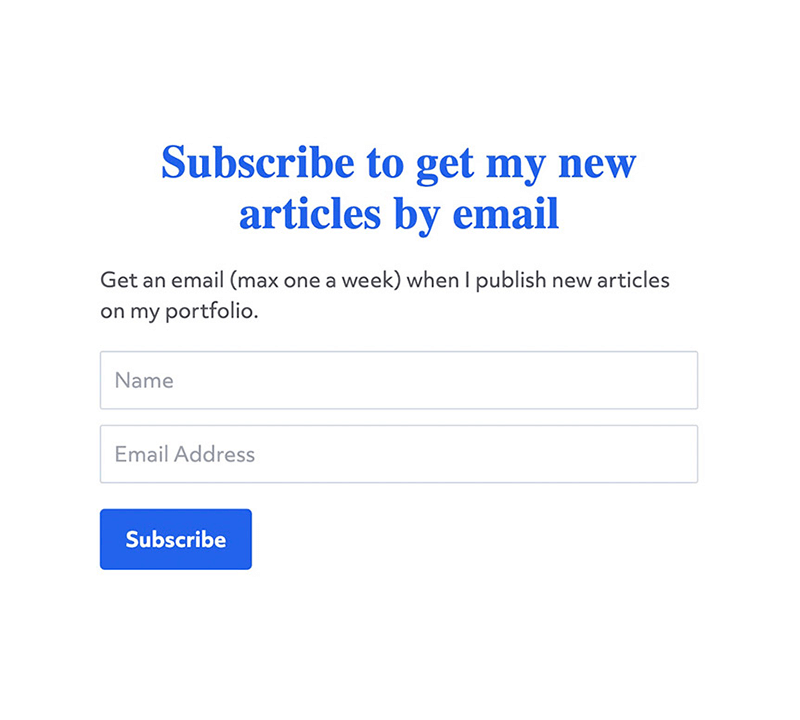 Features • Backup
Backup your work.
If your work is published online you can risk losing if the original publisher ever deletes it. Our system will backup copies of your work so you never lose them. If an online piece does go offline you can easily switch to linking directly to the backup instead.
Read More →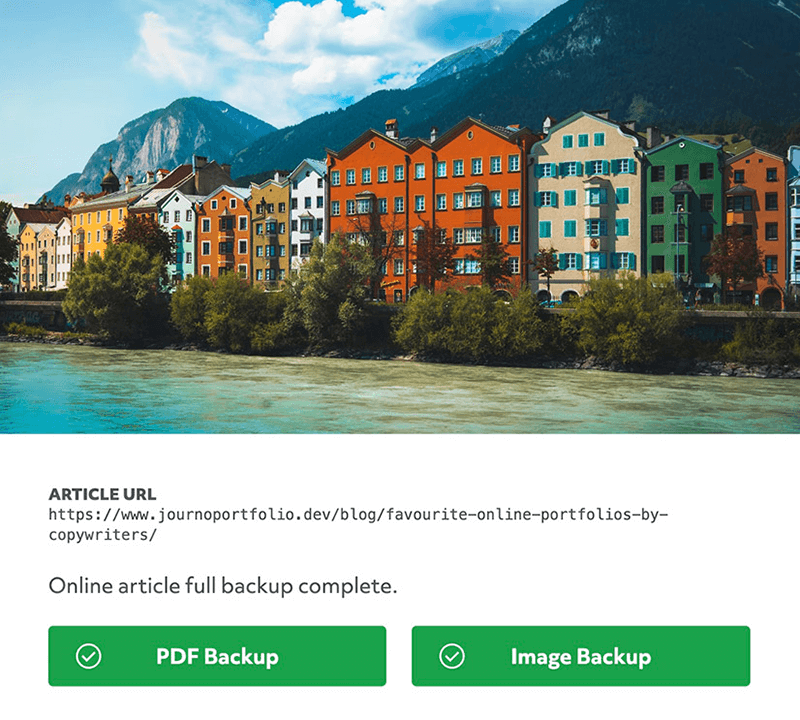 Features • Protect
Control who sees what.
Add password protection to any page or your whole portfolio, or use a secure link. You can also easily hide your site from search engines if it's important to stop people from finding it accidentally.
Read More →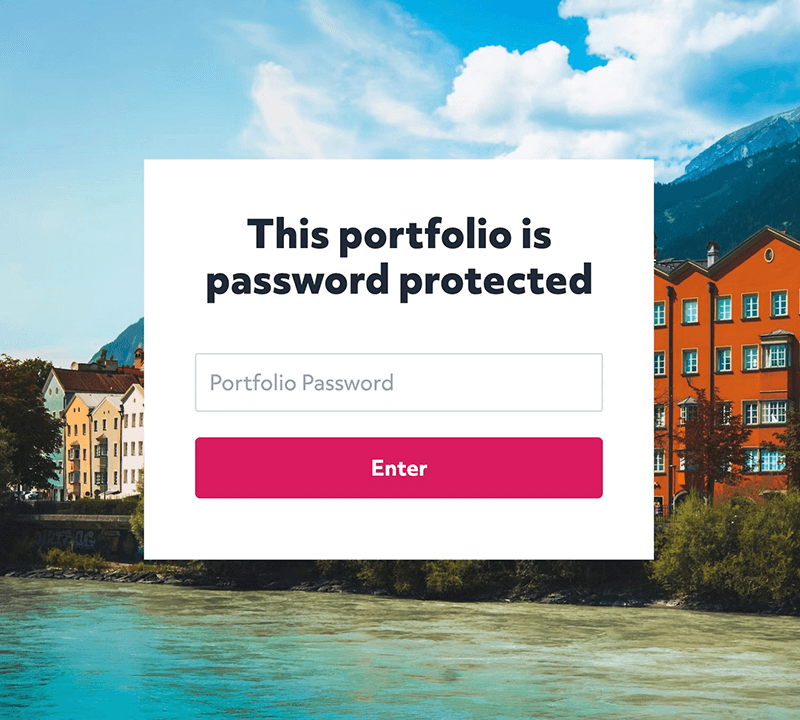 And more...
Customisation & Themes
Customise colors, imagery and fonts and choose from multiple themes.
Custom Domain Name
Get a free .portfolial.com domain or use a custom domain of your choice.
Publish a Blog
Write blog posts and articles directly on Portfolial.
Google Analytics
Easily integrate with Google Analytics to better track who visits your site portfolio.
Upload Files
Add portfolio items by uploading a PDF, image, video or audio files.
Import by URL
Simply enter a URL and Portfolial will grab all of the article details for you.
Contact Form
Get more enquiries with a contact form that makes it easy to get in touch.
Privacy Options
Choose to make your portfolio public, password protected or shareable via secure link.
Analytics Feed
See a real-time feed of who visits your site and from where.
Multiple pages
Group your content and portfolio items across different sections and multiple pages.
Article backup
Backup portfolio items to ensure they're never lost if a website shuts down.
Social Media
Easily display your social media and website links on your portfolio.
What our customers say.
"
Portfolial made it so easy
"
"
Easy-to-use - customer service is excellent
"
"
has sooooo much to offer
"
"
I can't endorse this site enough
"
"
I would recommend this site 100%
"
"
Not only is the platform perfect, but the customer service is excellent
"
"
I like that the editing is fast and intuitive
"
"
Extremely pleased with the service
"
"
I love the functionality and I recommend it to all my friends
"
"
I love the functionality and I recommend it to all my friends
"