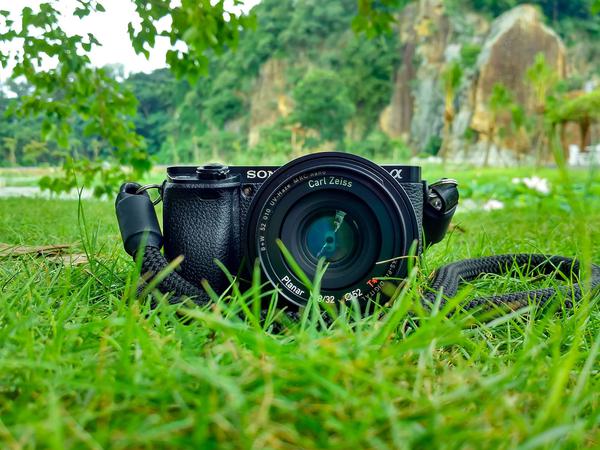 Building a Photography Brand: How to Make It Stand Out
Published on
Learn how to build a photography brand that stands out, gets you the attention you deserve and attracts top-quality clients to work with you.
You have the passion and skill to make it as a professional photographer. But sadly, there are thousands of photographers who are hustling to make it their profession. Learn how to build a photography brand that stands out and gets you the attention you deserve!
Maybe you have a degree in photography. Maybe you've immersed yourself in the art and know it like your own soul. But that skill will only take you so far as a professional photographer.
Don't get me wrong. Your knowledge and skills play a huge role in your career as a photographer.
But you also need to invest in your brand.
But what is a brand exactly and why is it important?
What Goes Into a Photography Brand?
A brand is more than a name and profession on a business card. Of course, you want people to know you as a photographer. But a brand goes deeper than your identity.
Your brand is defined by your core values and personality. People don't want to work with you simply because you can point and shoot a camera. They will want to work with you because you deliver a superior working experience and go above and beyond.
Consider Zappos — yes, a shoe company — as a great example of effective branding. Their brand statement is, "We're a customer service company that just happens to sell shoes." And they've been true to this brand. Anyone who has dealt with Zappos loves their shoes, but more importantly, raves about their customer service experience. And because of this, Zappos has built a more loyal customer base than any other shoe brand.
Of course, your photography brand is going to look different from a shoe brand. But the principle remains the same.
Loyal clients need to love your photography, but also enjoy working with you. That is what will keep them coming back time and time again.
So how do you build a photography brand that stands out and attracts clients?
7 Expert Ways to Create a Stand-Out Photography Brand
1. Network
You want people to remember your name as well as your photography. And networking will help people to get to know you and your work in a way that they will remember.
First, join social media groups for photographers. When people ask questions, be there to answer them with your expertise. Share your latest shots and your portfolio whenever possible.
You should also plan to attend photography events and conferences. There you will meet both fellow photographers and brands who are looking for new talent.
You never know when a fellow photographer will recommend you for a job. Brands in your niche might also hear about you and reach out with work opportunities. The more your brand is out there, the more you open yourself up to such possibilities.
2. Showcase Your Photography Brand in an Online Portfolio
Photography is a 100% visual experience. And you need to house your photography online in an environment that will enhance its visual appeal and reflect your brand identity and values.
Depending on how long you've been in the photography business, you might have 1,000s of photographs. Look for a way to organize them in your portfolio and even spotlight the most captivating ones.
Your portfolio should also include a bio section that showcases your backstory, interests, and personality. Remember, it's more than just your photos — you want people to see the entire package, which includes you as a person.
3. Be Friendly and Professional
Your brand is about way more than just your skills behind the lens. It's about how you are to work with as a person.
Be warm and welcoming. Smile. Make eye contact. Remember, you are the only human touch-point for your brand. Whether it's through email or in-person, make a good impression from the moment people meet you.
4. Be Consistent
Consistency helps your clients and potential clients to recognize your brand. It would be a shame for someone to go to your portfolio, for example, think it's a different brand, and leave.
There are a few things that should always stay the same, no matter what. These include:
Your logo
Your photos
Your fonts
Your colors
Whether it's your portfolio, social media profile, or physical marketing materials like brochures and business cards, you need to present the same brand across the board.
5. Continue Learning
Photography, as with many other professions, is continually evolving. New tools and techniques are constantly emerging. If you don't keep up with these new developments, you risk losing your edge or even becoming obsolete.
How do you keep your skills from growing stagnant?
Always be on the lookout for new methods. Follow other photographers on social media and study their methods. You might even set Google Alerts to notify you whenever new trends emerge. It's completely free and easy to set up — simply enter a term you want Google to follow, such as "new photography technique" or "new photography tool".
Also, look for online or in-person courses that discuss the latest photography trends. Nikon, Coursera, and even YouTube have in-depth classes on everything from beauty photo retouching, to the art of lighting, and even the history of photography as an art.
6. Don't Forget the Behind-the-Scenes Stuff
As a photographer, you no doubt love being behind the lens and capturing the ultimate moments on film. It is, after all, your craft.
But there are a host of things outside of photography itself that you need to do in order to build a brand. It's not always the fun side of branding, but it does pay off and help your brand to stand out.
For instance, as part of your branding strategy, you might need to…
Edit and enhance photos.
Maintain communications with your clients, present and past.
Look for new clients.
Send out newsletters.
Write blogs.
Create videos.
Share your work on social media.
Again, not the "fun" stuff you imagined when you became a professional photographer, but important nonetheless.
7. Get Feedback from Those Close to You
Ever hear the expression, you can't see the forest through the trees? Sometimes when you're in the middle of a project, you have major blind spots that can drag you down.
That's why it's useful to use those around you as a sounding board — or even guinea pig.
Ask your family and friends to look at your work and your brand. What do they like? What confuses them? What turns them off? Their honest opinion — and even harsh criticism — can help you to improve your brand and spark new ideas.
There's no doubt in my mind that you have a passion for photography and an eye for detail that makes every shot picture-perfect. Help your passion to stand out by building a photography brand that matches it!