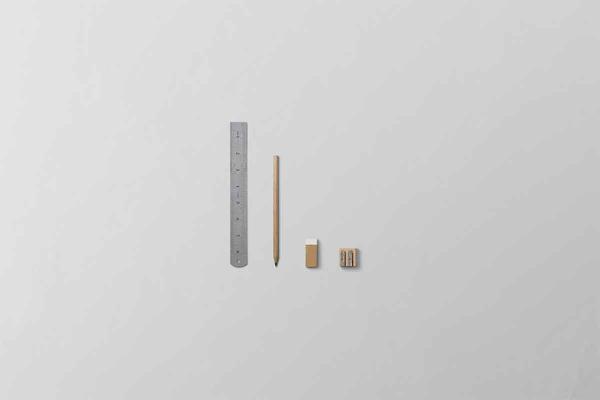 5 Free Tools to Help You Be a Better Freelance Digital Marketer
Published on
Digital marketing is an undeniable presence in the life of the modern freelance writer. Whether you're creating content to promote a client or to promote yourself, you'll encounter the need to perform or at least understand digital marketing in some form.
While larger businesses often hire full-time digital marketing experts and utilize sophisticated software systems to automate digital marketing campaigns, there are many free tools, or free versions of tools, that perform similar functions and are easy to learn and use within your daily freelance life.
Below are five free tools that will get you well on your way to understanding and successfully executing digital marketing campaigns as a freelancer.
1. MailChimp
You almost can't be a freelance writer nowadays without delving into email marketing. If you're working for a corporate client or creating and building your own followership, email marketing remains a widely-used method for reaching your audience.
MailChimp provides an easy, free platform for creating those professional emails and newsletters. With several pre-made templates and an easy drag-and-drop format, you need not be a graphic designer in order to make an attractive email. As long as you know how to upload images and create compelling email copy, you've got the tools for an effective email marketing campaign-- complete with analytics that help measure the performance of your emails and number of opens and clicks.
2. Buffer
If you're a freelance writer, you likely either use social media to promote your own work, to promote your clients' businesses, or both. It's a cumbersome process to post to each and every one of your Twitter, LinkedIn, Google+, Facebook pages separately and it's also difficult to know when the best time is to post.
Buffer is an online service that not only helps you schedule posts to each of your social media platforms with just a few clicks, but it also analyzes your accounts and helps determine the optimal posting times. Don't be the social media firehose that posts 15 times in a row, or the clueless networker who posts when noone is listening. There's a better, free way to reach your followers.
3. Qzzr
Social media, email marketing and blogging are essential to modern content and digital marketing strategy, and the ability to create compelling content for these channels is a big part of a successful freelance writing business. But, it's also good to add a little variety to the message. We don't always want to bombard our readers with our own thoughts; rather we want to provide them with the opportunity to interact with our work as well.
Online quizzes are a great way to involve your readers in a fun, interactive activity and add some variety into our writing and content strategy. Qzzr.com offers a free version of their online quiz platform that lets you create outcome-based or graded quizzes for your readers. Ranging from helping a prospective customer learn if a service is a good fit to helping your readers to discover their spirit animals, Qzzr offers the flexibility and freedom to create whatever quiz your heart and your readers might desire.
4. SurveyMonkey
As freelance writers, we try our best not to (always) create within our own bubble. We seek inspiration from our peers, from our environment, and hopefully from our customers and clients. What better way to get inspired and get valuable information from our subjects than by asking them thought-provoking questions?
SurveyMonkey is an online survey tool that allows you to compose surveys of up to 10 questions for free. Once a survey is compiled, SurveyMonkey provides a handy link that you can send out to your interviewees of choice. Survey responses are compiled on the SurveyMonkey website, allowing you to view responses, rate of response and create useful reports.
Learn more about SurveyMonkey.
5. Instapage
Alright, we're delving deeper into the digital marketing toolbox with Instapage, a service that allows you to create free landing pages--for a limited time. Landing pages act as extensions of your website or other digital marketing efforts, allowing you to encourage specific calls-to-action and collect valuable lead information such as email addresses. Landing pages can be used to attract readers to sign up for your newsletter, to submit an email address in exchange for a link to a demo recording and much more.
Instapage is very easy to use, and you don't need to have web or graphic design experience to create an attractive landing page. Once your trial period expires you'll have to pay to continue to use Instapage, but the free trial allows you to try various lead generation activities and see what works best for you.
As freelance writers, we are not only tasked with creating great work every day, but we must also stay on top of the latest tools that help us disseminate our content to the world. The world of digital marketing may appear complicated and complex at first, but it's much more accessible than ever thanks to the many free tools out there.